What I'm teaching is a new era of heart–conscious sales — one that is founded on desire, love, authenticity, intuition, personal power, esteem, vision, stepping up to your highest potential and making a difference to those you seek to serve.
After having taught so many copywriting workshops the last few months, this I know to be true:
Every client I've trained began in the unknown — not knowing who they are, why they're special, or why anyone would care about their cause. By the end, not only do they emerge with clarity, confidence, focus and having the enlightenment of all of those things, but it lives in their heart as a fiery conviction.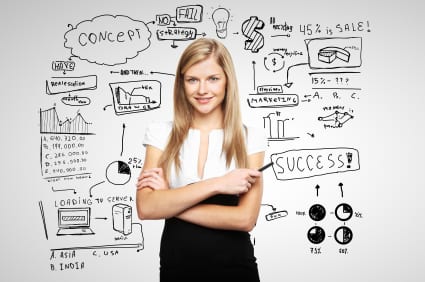 1. You are still wandering around looking for your heart, and
2. You haven't discovered yet how to do business with your audience.
Part spiritual, part business. That's exactly what you and I address.


Dear Entrepreneur:

I am a sales mentor, business visionary and copywriting connoisseur. Here's why I do what I do: My personal mission is to give you confident, solid, strong and wise interior self–leadership. It means I fully believe in helping you discover your inner leader and interior compass, allowing you to self–direct your own way with heart, integrity, intuition and truth.
That's why I invite you to work with me — to learn exactly how to develop sales experience, instinct and a class–act character that will create not only a strong foundation for your growth and success, but a space of peace and love where you and your clients can call your business home.
Brilliant copywriting and business positioning swings open the door to sales.
During our time together, I make sure you have all the tools to animate your deepest genius and turn your vision into a prolific brand + economy. You will get to see how richly beautiful, strong, wise, lovable and valuable you really are.
Here is how you + I will tango:
Day 1: Aura Branding™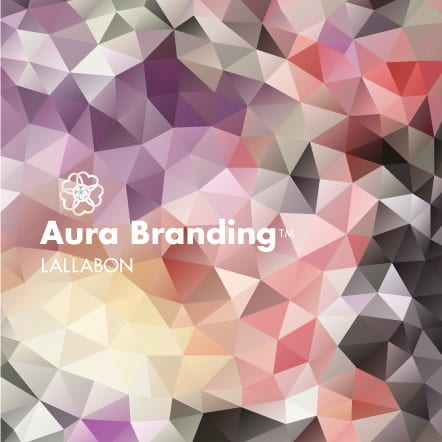 This is the work that sets the tone for your business (and your copy). First, we meet on the phone for about 2 hours. We will dive into your current business model and see if what you're selling is helping you make money or lose money. I'll also help you reveal the most unique facets of who you are and how that translates into moneymaking ideas. This is my signature Aura Branding™ process where we zero in on your Brand Values, Brand Universe, Brand Promise, Brand Purpose and much more.
We'll look at positioning how you appear to your audience and discover whether your services and ideas have viability and merit. Here's where I'll rotate your perspective so you see what your customer sees. We'll hone in on value, differentiation and promise.
Beginning Day 2: Live Intuitive Copywriting Jams

How this works: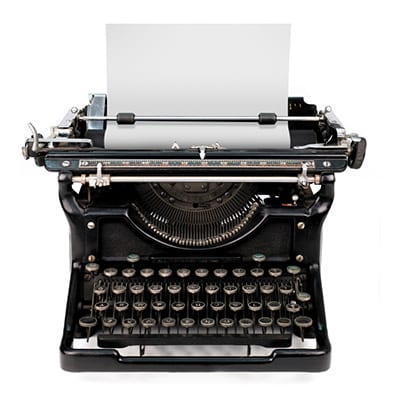 • We will use your existing Work With Me / services / launch page copy. If you don't have any, that's okay — we will create from scratch.
• We will meet by phone to copyjam for a total of 6 hours, spread over 3 calls. These are the sessions where we will take your copy and write together in real time, using my signature methodology.
• If for any reason we do not finish writing your services page copy (sometimes due to the amount of copy or the complexity of it, or due to discussions about other areas that you sorely need help in), you can purchase followup single sessions at a reduced rate. I will bring that up ahead of time if I see that happening.


How is this copywriting process different from all the rest?

Sales copy is nothing more than an honest dialogue with your target customer, so that they understand you, see you, trust you, and want you.
The process of getting there though, requires some work because making people understand you, see you, trust you and want you is not always immediately obvious. If it were, copywriting wouldn't seem like such a monumental challenge.
In our copywriting jams, I'll take you through a discovery process where we answer the unanswered questions: Do your ideas have marketable merit and viability? What do you really promise people? If your ideas lack viability, I'll rotate your perspective until you see what your customer sees, so you can make changes. I will also show you what your potential customers see when they read your copy and start evaluating you with their eyes, minds and senses.
Next, I take you through the process of desire–based marketing. Other copywriting teachers focus on communicating information, such as features, benefits, pains and problems. In my signature copywriting teachings, you'll understand how to identify customer desire and express the deepest intentions of your brand.
Ultimately, the way I teach copywriting is about helping you learn how to do business with your target audience. We will use my unique and proven methodology. When we begin, I intuitively dig 50,000 feet deep into your business vision. We soar past what's common, boring, trite and ordinary, to reveal the core, underlying vow that your soul promises to another soul.
Also, we focus heavily on your Brand Promise, which is the golden banner of trust that helps people feel confident and feel positive expectations about working with you.


Intelligence you'll also learn in our copywriting jams:

• Why the average sales person closes only 10 to 20 percent of their sales calls and why I close 80 to 85 percent of my sales calls, and the insider insight to quadrupling your success rate
• The 6 additional functions of a sales page that converts newcomers to clients on the spot
• What exactly are high–end sales, and how do you create premium products & services in your existing business
• Learn to use the right words that build trust and refrain from words that create worry, unease and doubt for customers
• Intuitive signals and strong telltale signs that the potential client you're talking to is only pretending to buy but definitely won't, and how to automatically deselect unideal clients from wasting your time
• The precise time when the sale actually occurs (and it's not the time when money exchanges hands)
Confession: I'm not a copywriter in the traditional sense of the word. I am a business person that acutely understands the motivations behind buying, selling, economics, psychology and what makes customers tick. Because of that, I happen to write phenomenal copy.


What you'll gain from this experience

• Finished copy for your homepage, About page, Work With Me page and perhaps more. We will work on as much copy as time will allow during our 8 hours of live copywriting together.
• Crystal clear clarity of how to market your message
• Knowing your Brand Purpose and Brand Promise, which is the golden banner of trust that helps customers trust you and buy from you
• Communication strategy to go after the clients you really want
• A clear knowing of how to position your products and services
• Relief of knowing that your website is written to sell
• Newfound energy to sail toward your next income milestone
• Integrate who you are on a soul level with how you do business
• Belief in how beautiful and unique you really are
Here's how to work with me:
$1,749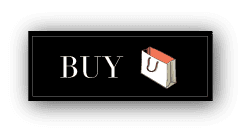 Please read the Terms of Service before purchasing
Questions? Contact me
Questions? Book a free consultation
Praise
A beautiful, intuitive, spiritual, from–the–heart copywriting process — Feeling bold, courageous and authentic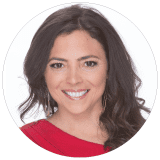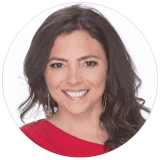 "I despise writing copy and I have a tendency to do things last minute and plow through my copywriting. Given the launch of my new brand, I wanted support through that process.
My decision to work with Anni was based on my gut. She gave me a thorough, honest review of my opt–in page, and I knew she would be a valuable asset in supporting me through my copywriting process.
Anni brought her spiritual gifts into this process and taught me that writing copy can be a beautiful, free–flowing and intuitive if you allow it. I liked the collaborative aspect of working with her. Anni brings a spiritual element to copywriting and provide a beautiful space for someone to really get in touch with who they are, why they're doing what they're doing and be able to express that in their copywriting.
I also really loved how Anni never told me what to write. Her ability to ask the right questions really allowed my authenticity to come through in my writing.
She set a beautiful space, which allowed the words to come from my heart (for the most part). Said another way, I almost felt like our sessions were like therapy. Anni is a copy guide more than a copywriter, which was exactly what I believe any woman biz owner needs when writing the copy for her brand. It needs to come from the inside out!
Before I worked with Anni, I was way up in my head when it came to copywriting and now I have learned that any creative process that I embark upon should be done from the heart.
From working with Anni, I felt supported, connected to my truth, and there was also some letting go of what no longer served me as well. This experience really enabled me to fully embody why I am doing what I am doing and express that very elegantly through my copy.
After working together, I feel more confident about simply being bold, beautiful, courageous, authentic me in my copy, on video and everywhere I show up in my business. I would absolutely recommend Anni."
— Stacy Michelle, StacyMichelle.biz, Speaker and Money Mentor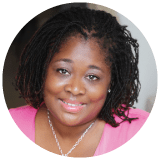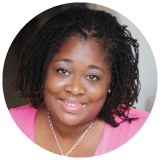 Heart–centered, particular and a professional
"Before I started working with Anni, I didn't know where to begin, how to get started or what information is needed to attract the right customer. Editorial writing (what I know well) is different than copywriting. What's unique about Anni is her whole process. Most people would just say, 'Let me do it', and that keeps us relying on their process instead of learning on our own.

Anni's whole copywriting process was simplified. She was able to pull information out of me in a peaceful, non–stressful way. It was not rushed. I love the copy and really feel it represents me. With Anni's help, I now have a guideline to follow. I now feel I can do both well and even repurpose all the content I created.

What I also really valued and enjoyed was Anni's personality and her willingness to help me. She took the time to get to know me and my business and it felt she was aligned with my goals. Anni made sure my voice and architect was included.

Anni is heart–centered, particular and a professional. She exceeded my expectations and she's an added extension to my team. YES, I would recommend Anni! If you are looking to learn how to master the copy process, then Anni is the one for you."

— Karen Alleyne–Means, S.O.U.L. Profits & Emergent Soul, Success Coach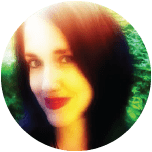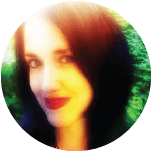 The best decision I have ever made for my biz
"Working with Anni was the best decision I have ever made for my biz. She truly saw me and took the time to really know and understand myself and the business I am creating. In my own work, one of the biggest tools for healing I have experienced is sharing our story. Through knowing and sharing the story you are living, healing can begin.

Anni had me dig deep behind the everyday business concerns and actions to find the story that I was living out. She also had me write a new one, and through taking action on her suggestions I was able to quickly reach a point where I was really ready for the next step. She didn't take me through a'formula,' she heard my unique challenges and saw the gifts that I possess and she created work that was expressly for me.

The work I did with Anni was the catalyst for real change, and not just in my business, I was able to translate the work we did on my brand and copy into my life in ways that led me through the places where I was once stuck.

Anni was able to connect with me as a creative person and get through to me in unique and fun ways. Through her patient and thorough work with me I now possess skills to write and edit copy on my own. It is amazing how much I learned and retained by going through the process with Anni.

What I have to show from my work with Anni:

✓ The skills to write and edit my own copy
✓ A new thought process around presenting my programs
✓ A greater connection with my 'ideal client.'
✓ A new inspiration around my business
✓ More clarity on my brand
✓ Confidence in my abilities to help myself (and help others)
✓ Confidence in doing sales calls without being "salesy'
✓ How to promote myself and my events

The help I received from Anni was worth every penny and more! All of my projects are currently taking off on what feels like their own and I have Anni to thank for that."

— Kelly St. Claire, kellystclaire.com, Inner Beauty Mentor and Crystal Healing Coach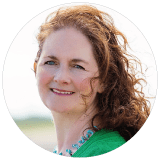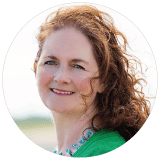 A godsend — worth every penny!
"Before I started working with Anni, I was unsure how to market myself effectively. I was confident about the quality of my services but feeling that I wasn't conveying that quality well enough on my website. A friend told me about Anni's blog. I started reading her articles and found them invaluable — really helpful — and that's what made me decide to work with her.

Anni saw my value very clearly — more clearly then I did myself. She also really went the extra mile in helping me to understand the things that were holding me back & what to do about them. She came up with a great name for my business and lots has come from that already. She also helped me to get the words right to explain what I do and how I help my clients. More than that, she helped me understand what I need to convey in my copy and what the client needs to know.

I have been delighted by my experience of working with Anni — she has been a godsend for me! She has all the knowledge and experience of marketing through copy and the web that I was lacking. I am totally clear now about what I need to do and have a clear plan of action. Anni really delivers on her brand promises and I gained huge value!

It has been a great experience and I have completely redesigned my website after working with Anni. Now I feel much more confident about selling my services & crystal clear about how to use my writing to attract new clients. Anni was a huge help to me in learning marketing and copywriting and she is worth every penny! I feel delighted — happiness!"

— Ann Marie Taylor, Psychotherapist, Founder of Brain Heart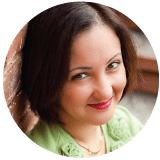 Inspiration. The light at the end of the tunnel.
"I was struggling with figuring out my opt–in, and pricing and restructuring my services. I've wanted to work with Anni for a while and I said, "This is my chance!"

I received much more than I expected! Working with Anni was an inspiration — the "light at the end of the tunnel". By working with her, I gained an immense amount of value — specifically clarity. I felt like I had a bunch of ideas flying around in my head and with Anni's help I was able to ground them and give them a place and a name.

The session was very enjoyable and valuable. I like the specific questions she asked and the laser focus answers she gave me. This has given me more focus and made me feel like my ideas and thoughts were actually real and I can make them happen. I also got more clarity on what steps I need to take next in my business. I feel confident about the direction I'll be going and the shift in focus in my business.

I recommend Anni 100% because she really delivered on her promise of clarity and laser focus coaching. I have no doubts about what I'm supposed to do now. Now it's all about getting to work on all of the things we talked about!"

— Frances O'Brien, Frances O' Brien, Intuitive Coach and Angel Messenger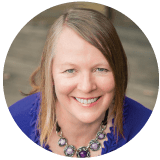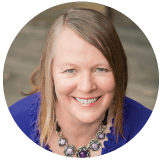 Lasered. No Fluff. Fire. Confidence.
"Anni, you are a gem. I'm really impressed! Anni's approach is very lasered and no 'fluff' whilst still being very gentle and intuitive.

Before I started working with Anni, I struggled with focusing and conveying what benefits people get from working with me. I was feeling panicked and when I started working with Anni, I became more calm and positive.

What I loved about working with Anni is that she dragged words out of me so that the copy is MINE! I have worked with coaches that tell me what to do but Anni has a unique way of helping me to create the copy and program guided by her questions and suggestions.

The value I gained from working with Anni is that now I have a plan! Anni has really instilled fire and confidence in my copywriting abilities. She made my day by being so positive about my writing style and that I am a natural copy writer.

This has changed my life because I won't procrastinate on my sales copy any more — I now know that my style is good! I feel more confident about copy, copy, copy and conveying what I do more confidently!"

— Louise Edington, Your Cosmic Blueprint, Intuitive Evolutionary Astrologer, Mentor, Writer and Radio Host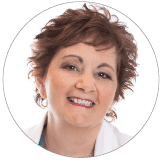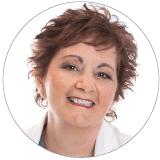 Copywriting skills after just one simple conversation
"Your exquisite work at getting me to speak to the heart of what I do was the key that opened up my Certification program page from being static, benefit–laden drivel to something from the heart.

I'd like to consider myself a pretty decent writer who can whip out a blog post in five minutes flat. For me, writing is almost like breathing, it's always been that easy.

Not so with copywriting, I soon learned. Copywriting (or writing to sell) is an art. And there's a big difference between someone (like me) throwing paint at a canvas and someone who can make that paint come alive in front of your eyes.

Anni coached me through one simple conversation on the phone to dig deep into the why of what I was offering so that I could bring that passion to life on my sales page. She showed me how to create flow and connection between ideas to make my offer stand out in a more professional and desirable way.

Through her coaching, I've learned a lot about what makes a sales page create, well, sales! She knows this stuff intuitively and isn't afraid to get in there and change things up.

I trust Anni's skills, her vision and above all, I trust her with my business because her integrity is impeccable. I would not be where I am today without her support and believe me, that is an understatement.

I continue to learn these skills (sales and copywriting) through my relationship with Anni. I could have no better teacher. (Nor could you!) She's amazing. Really. "

— Lisa Wechtenhiser, Practically Intuitive, Mentor for Professional Intuitives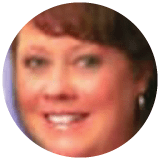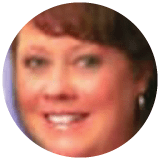 Right on the mark
"Anni is a life saver. I loved working with her! She genuinely cared about my business, offered tremendous value and went beyond my expectations. Anni is straightforward and honest with her opinion and provided me with great ideas to make more profit and also to package services in a way that makes total sense for my clients and me. After working with Anni, I feel more confident in what I'm offering and asking for what I'm worth. I'm so excited to put together all the ideas that came forward in our sessions. Now I feel like my business is on the mark!"

Joy Phillips, Ph.D., Once Upon an Archetype, Archetypal Consultant and Coach


Anni is a godsend!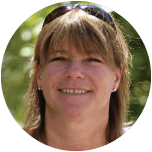 "Working with Anni has been a godsend. She has assisted me to literally, birth the vision that has been swimming in my head for years.

While coaching me through the writing of my sales page, we she helped me capture the value of what I have to offer. She then guided me to bring that value to the page in layman's terms.

Anni's help has taken my website and written communication to a very professional level.

I really can't thank you enough for all your help, Anni! I love what our work together is creating!"

— Terry Maurer, ACT After Cancer Treatment, Coach for Cancer Survivors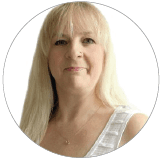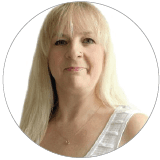 Nourishing, easy and satisfying
"The experience with Anni was nourishing and satisfying. She made the whole process easy. Before Anni and I started working together, I felt that my website copy was stale. I also felt I didn't have the creativity, brain power to rewrite it, and I felt stuck and overwhelmed at the thought of it.

The most valuable thing I gained from working with Anni was, I felt that she had a great way of drawing out of me EXACTLY what my services were, why they were helpful and what people could expect from me, and how it would help them in their lives. She knew what questions to ask me, she knew what parts of my copy already worked and she knew how to reword it and what parts were impactful. Shew knew what was a good order in the wording of my copy. My website copy now feels fresh and reflects exactly what I want my clients to know."
— Kate Strong, KateStrong.com, Energy Healer


Working with Anni is like walking on air — she's a rarity
"Working alongside Anni was like walking on air. Anni reminded me to turn to a higher place, to trust my own instincts, to trust in myself, and to trust that I can take action without knowing the whole way ahead.

Anni empowered and endorsed a flexible, out of the box and more personalized approach and thinking, rather than a direct and aggressive one that other coaches advise. Anni really listened with an out of the box view, essentially giving me what I needed, when I needed it most, without judgment or pressure, but with great compassion and understanding. She gave me a sense of freedom, accompaniment, clarity, understanding and empowerment in how I approached and managed issues.

Anni felt genuine, respectful, passionate and compassionate. She wasn't clock–watching, money focused or pushing at me, or basing our time on any individual hidden agenda.

Anni is self–taught and courageous, unique and not afraid to succeed whilst putting herself out there and taking chances. She is a great role model to aspire towards. I felt she was living proof and living by her intentions for others. Highly successful, whilst being caring and genuine, Anni is a rarity to find in the world we live in."

— An amazing soul and an emerging artist who wishes to remain unnamed at this time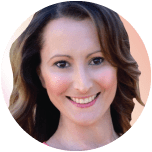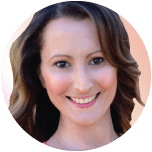 Anni coached me to a phenomenal business by going beyond what I could ever imagine
"Anni has been truly amazing to work with. I came to her with no idea of what I wanted and she has gone beyond what I could have ever even imagined.

Anni is a visionary. She saw the bigger picture for my business and has helped pull me towards that vision. Intuitively she knows exactly what it is you want. I was so overwhelmed with the things that needed to be done. Anni took care of it all.

I would recommend Anni to anyone who wants a business coach who will help you create a phenomenal business that is truly your own."

— Jody–lee Smith, jodyleesmith.com, Transformational Life & Business Coach for Women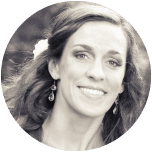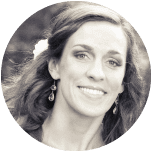 Anni is the epitome of professional
"Anni is the epitome of professional. Before Anni, we didn't even know what we wanted our site to look like or be able to do.

I think that what impressed me the most about Anni is how quickly she picked up on the deepest intentions of our brand and brought them to light."

— Cary Telander Fortin, Happiest Woman You Know, Happiness Coach


"I've been reading Becoming Extraordinary. Thank you for being there, thank you for your work, and your openness and honesty in your writing. Your words are beautiful, inspiring, and endearing. I truly love what I'm reading."

— Tatiana Lazdins, tatianalazdins.com