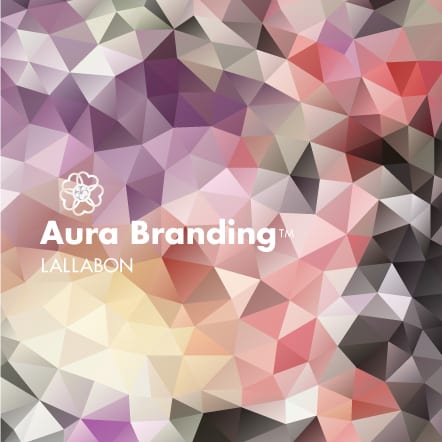 AURA BRANDING:
A 360° supersonic business creation program
for entrepreneurs ready to birth their dreams into reality
Phase 1: Branding & Foundation
Define your brand & set the stage for your business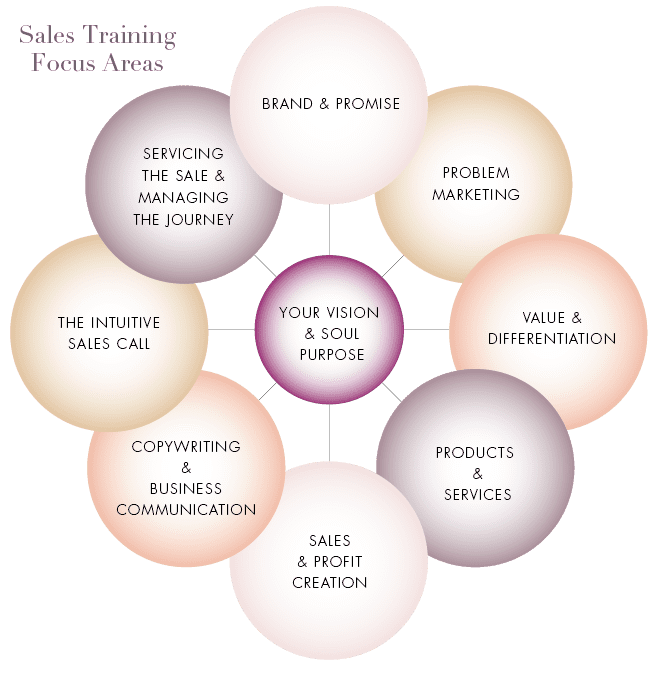 The purpose of Phase 1 is to set the Foundation for your new business. This means I will guide you to create your dream vision and also near–term business mission. We will dive deep and explore your purpose and soul urges, and from there, create a distinctive brand that allows you to stand out from the crowd.
During our branding discussions, we'll also concentrate on your unique niche that only you can serve and claim as your own. You'll also begin to understand your value, your unique selling proposition and how you're different from others offering similar products and services.
During this stage, you will learn that simply being you is a business strategy. We will go through my signature process called Aura Branding™, which is branding with a unique twist. It means that we will decode your aura into a unique language made for marketing and business.
At this stage, we will create your Brand Universe. Through all of the different branding, creative writing and visual mapping tools, you will begin understanding your unique Brand Code, which is the visual and communication language you use with your audience, and the language in which your audience learns to recognize you. Our deep discovery work will also reveal your Brand Promise and Soul Vows, which is the core of your business and everything you vow and stand for. The Brand Code also serves as the guiding North Star for your business so that you don't derail from your vision.
Phase 2: Strategy, Creation & Design
Getting grounded & specific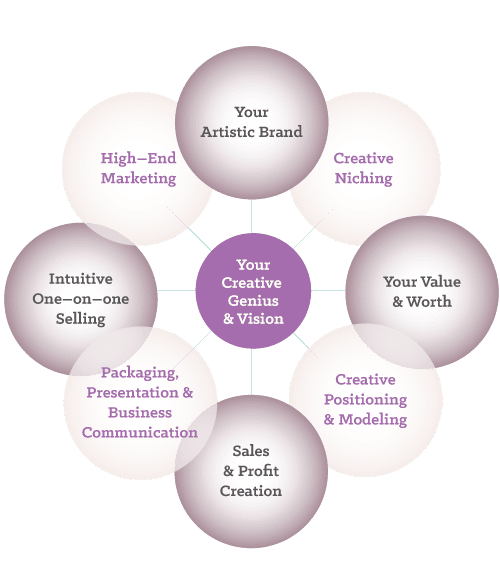 We will take all of the work we did in Phase 1 and apply it to Phase 2. Here, we'll get grounded and specific.
Our first focus will be to create your Business Model and Business Focus: what do you want to sell? To whom and for how much? How will you make money from your audience? You'll actually create the products and services that you'll be selling for the first 1 to 2 years.
We'll also create a profit plan for your first 6 months to 1 to 2 years in business. Together we'll develop your pricing strategy and ensure you're meeting your profit goals, charging enough money, and creating enough value for your clients.
Business is about positioning and repositioning your offering until it hits the sweet spot with your target audience, so we'll also tie in your brand to develop your positioning strategy.
During the Creation phase, you will also learn to write sales copy for your website. In fact, together in live copywriting jam sessions, together we will write your About page, Work With Me page, homepage and any other sales/product pages. This is a proven signature technique that I use with clients to extrapolate the deepest intentions of your brand and message, and bring it to light.
By writing your copy together with me, you'll learn to tell your story and then weave your sales message into your story. You'll also learn how to sell yourself authentically, differentiate yourself from others and communicate your value.
Together, we will also work on:
Pricing & Profit

• Price your offerings in alignment with your vision and the lifestyle you want
• How do you make money? Where do you make money? Where do you make money directly vs. indirectly?
• Your monthly income plan
• Understanding the sales cycles in your business
• Learn profit math
• How to create uniqueness and exclusivity around your offerings

About copywriting
Sales copy is nothing more than an honest dialogue with your target customer, so that they understand you, see you, trust you, and want you.
The process of getting there though, requires some work because making people understand you, see you, trust you and want you is not always immediately obvious. If it were, copywriting wouldn't seem like such a monumental challenge.
In our copywriting jams, I'll take you through a discovery process where we answer the unanswered questions: Do your ideas have marketable merit and viability? What do you really promise people? If your ideas lack viability, I'll rotate your perspective until you see what your customer sees, so you can make changes. I will also show you what your potential customers see when they read your copy and start evaluating you with their eyes, minds and senses.
Next, I take you through the process of desire–based marketing. Other copywriting teachers focus on communicating information, such as features, benefits, pains and problems. In my signature copywriting teachings, you'll understand how to identify customer desire and express the deepest intentions of your brand.
Ultimately, the way I teach copywriting is about helping you learn how to do business with your target audience. We will use my unique and proven methodology. When we begin, I intuitively dig 50,000 feet deep into your business vision. We soar past what's common, boring, trite and ordinary, to reveal the core, underlying vow that your soul promises to another soul.
Also, we focus heavily on your Brand Promise, which is the golden banner of trust that helps people feel confident and feel positive expectations about working with you.
Assets you'll learn in our copywriting jams:

• How to write and create phenomenal sales collateral that supports you and excites your target customer to purchase
• Write proposals that inspires business allies to get onboard to help you
• Send clear and articulate business memos to establish understandings and manage people's expectations
• Write a media kit that inspires the press to publicize you
• Find the right words that build trust and recognize words that create worry, unease and doubt
• Tap into your powerful self–confidence and express yourself uniquely so that you stand out

Designing your website and sales materials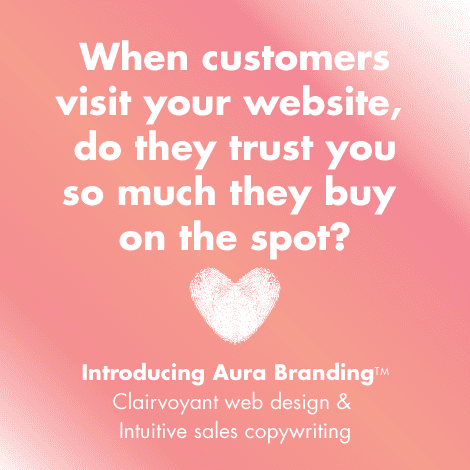 At this stage, you have the option of designing your website with me. Click here to learn more

Phase 3: Take Action & Make Money
Business Launchbook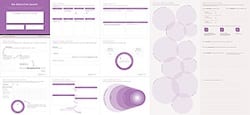 When we start working together, I will mail you a physical copy of the Launchbook, complete with worksheets, maps, visual tools and fun stuff for your business creation.
As we move along, you will compile all the things you've discovered about yourself into this Launchbook. By the time we complete this program, you'll have a complete guidebook or blueprint on how to repeat everything I've taught you in a step–by–step format.
This allows you to guide yourself and repeat profitable habits every time you launch a new product or service, helping you:
• Target the right audience for your offer
• See where to find them
• Learn how to create your target message by honing in on your Positioning message, your areas of Differentiation, your Value, your Unique Selling Proposition and your Brand Promise
• Determine your target revenue for each product/service and how to organize your time so that you reach your financial target
• How to convert free content into sales. Learn to create synergy amongst all of your free content (blog content, newsletter content, optin content, free class content) and then synergize it into sales
• Learn the Cone of Sales Maturation and understand how to convert a first–time website visitor into a client and repeat client
• Develop your Promotion Balloon Strategies for every product/service launch
• Learn how to create magnetic free content. Use the Magnetic Content Creator to hook prospective customers into your sales funnel
The Intuitive Sales Call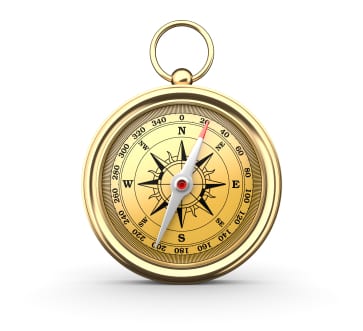 Here's the unique opportunity for you to practice how to sell on the phone in live mock sales calls with me.
The Intuitive Sales Call is something I created to help heart–centered entrepreneurs sell themselves authentically, without needing to be sleazy, slimy, slick and manipulative.
The principle behind the Intuitive Sales Call is that I train you to tune into your inner ear — the intuitive ability to hear between the words spoken and diagnose the energy of your buyer, so that it helps you know what the other person is thinking (and not saying), and how to lead them to purchase. It is done from heart, love, compassion, giving, integrity, trust and respect.
Sales, as you'll learn here, is not just a transaction between two parties. It is actually complex communication system. This communication system is designed for others to recognize your value and to invest in your value, for an outcome that they desire.
Here, I teach you how to convert those who are on the fence to buying into your products and your vision. We'll work extensively on how to close the sale.
Everyone's style of selling is different, so we'll also hone in on your unique ability to communicate with people and bring that to the forefront. The result is that when you sell, you will feel authentic, aligned with integrity and comfortable in your skin, instead of feeling like you need to put on a fake face in order to get what you need.
Selling one–on–one requires that you carry deep conviction about yourself and also requires high emotional intelligence, meaning for you to stay in your emotional center. Here, you will learn to fly by your intuitive instincts and allow your heart to guide you to the highest possible outcome for all involved.
At the core of selling intuitively is about attunement, where you harmonize your sales dialogue to become at one with the sales situation at hand.
In our live sales practice sessions, you'll learn how to:
• Stop 'selling yourself' and waste time and energy doing it
• Comfortably and powerfully lead delicate sales conversations with ease and confidence
• Collaborate with your inner introvert during sales situations
• Develop your intuitive senses to gauge where the ally or customer is in the decision–making process
• Hone your intuitive ear to listen for sales cues
• Recognize and vet qualified and unqualified leads
• Knowing exactly what questions to ask to guide someone to say yes
• Use intuition to listen, ask questions, diagnose problems on the spot, probe at pain points and close information gaps
• Cultivate a heightened awareness of the resistance that prevents the sale from closing
• Discover your personal technique of getting a customer to buy
• Activate attunement to move you away from slimy, sleazy and slick sales techniques
• Make a heartfelt connection without small talk
• Recognize how customers see your products through their highly trained, discerning minds
• Knead and shape sales conversations on the fly depending on the sales situation
• Feel comfortable negotiating terms and rates on the fly without short–selling yourself
• Respond to pressure from customers to discount
• Discover an authentic and loving way to apply pressure to a sales situation without alienating the customer
• Stay centered and knowing how to respond when a prospect objects to your prices and becomes emotional
• Recover from a sales situation gone wrong
• Intuitively diagnose every sales situation before it happens and anticipate the outcome
• Determine what your bottom line or minimal commitment is, and manage the progress of the sales situation
• Work with your emotions and fears during a live sales situation
• Understand when to let go of a sale

My promise to you is built on these principles: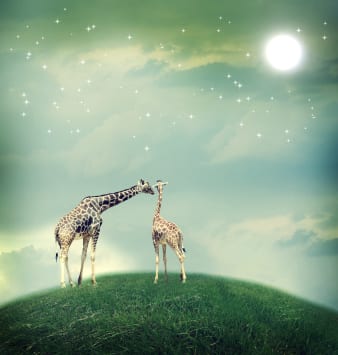 • When I work with your business, I'm able to size up the full landscape and quickly locate all of your pain points with fast accuracy. You'll learn to make friends with the truth, your shadow, your triggers and develop self–compassion.
• Not only can I intuitively identify your strengths, weaknesses, opportunities and profit potentials, I shine light on your hidden desires and make it safe for them to come out. I don't judge your dream. I discern them, so I can help you realize what's realizable.
• My visionary nature is to see the future while in the present. For that reason, my work shortens the time it takes for you to grow exponentially.
• You'll learn to create from love, not from shame. You'll also learn to desire from love, not from shame. You're gonna want the dream more than your status quo.
• I count progress, not perfection.
• Always, I approach your business being acutely conscious of your short term needs and long term desires. You'll learn when to be practical and when to take bold risks.
• In the beginning, I tell exactly what to do, in order for you to learn. Eventually, I ask you to listen to yourself, in order for you to grow. You'll learn to stand on your own two feet. Making good decisions, trusting yourself, following yourself, and feeling a sense of safety in the leap — self–leadership — is the greatest gift I can give you.
• I take my work unbelievably seriously. I treat you and your business with the same degree of responsibility, integrity, love, care and respect as if it were my own baby. I exemplify strength and companionship in carrying your business in the areas where you are not yet able to.
• Your business journey is your spiritual journey. They are one and the same. Every action and attitude matters and plays into the bigger picture. Consciousness of your business journey is another huge gift that I give you.
Here are those who have hired me and praised the experience:
A beautiful, intuitive, spiritual, from–the–heart copywriting process — Feeling bold, courageous and authentic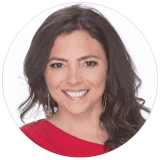 "I despise writing copy and I have a tendency to do things last minute and plow through my copywriting. Given the launch of my new brand, I wanted support through that process.
My decision to work with Ana was based on my gut. She gave me a thorough, honest review of my opt–in page, and I knew she would be a valuable asset in supporting me through my copywriting process.
Ana brought her spiritual gifts into this process and taught me that writing copy can be a beautiful, free–flowing and intuitive if you allow it. I liked the collaborative aspect of working with her. Ana brings a spiritual element to copywriting and provide a beautiful space for someone to really get in touch with who they are, why they're doing what they're doing and be able to express that in their copywriting.
I also really loved how Ana never told me what to write. Her ability to ask the right questions really allowed my authenticity to come through in my writing.
She set a beautiful space, which allowed the words to come from my heart (for the most part). Said another way, I almost felt like our sessions were like therapy. Ana is a copy guide more than a copywriter, which was exactly what I believe any woman biz owner needs when writing the copy for her brand. It needs to come from the inside out!
Before I worked with Ana, I was way up in my head when it came to copywriting and now I have learned that any creative process that I embark upon should be done from the heart.
From working with Ana, I felt supported, connected to my truth, and there was also some letting go of what no longer served me as well. This experience really enabled me to fully embody why I am doing what I am doing and express that very elegantly through my copy.
After working together, I feel more confident about simply being bold, beautiful, courageous, authentic me in my copy, on video and everywhere I show up in my business. I would absolutely recommend Ana."
— Stacy Michelle, StacyMichelle.biz, Speaker and Money Mentor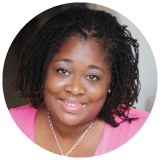 Heart–centered, particular and a professional
"Before I started working with Ana, I didn't know where to begin, how to get started or what information is needed to attract the right customer. Editorial writing (what I know well) is different than copywriting. What's unique about Ana is her whole process. Most people would just say, 'Let me do it', and that keeps us relying on their process instead of learning on our own.
Ana's whole copywriting process was simplified. She was able to pull information out of me in a peaceful, non–stressful way. It was not rushed. I love the copy and really feel it represents me. With Ana's help, I now have a guideline to follow. I now feel I can do both well and even repurpose all the content I created.
What I also really valued and enjoyed was Ana's personality and her willingness to help me. She took the time to get to know me and my business and it felt she was aligned with my goals. Ana made sure my voice and architect was included.
Ana is heart–centered, particular and a professional. She exceeded my expectations and she's an added extension to my team. YES, I would recommend Ana! If you are looking to learn how to master the copy process, then Ana is the one for you."
— Karen Alleyne–Means, S.O.U.L. Profits & Emergent Soul, Success Coach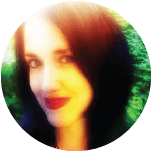 The best decision I have ever made for my biz
"Working with Ana was the best decision I have ever made for my biz. She truly saw me and took the time to really know and understand myself and the business I am creating. In my own work, one of the biggest tools for healing I have experienced is sharing our story. Through knowing and sharing the story you are living, healing can begin.
Ana had me dig deep behind the everyday business concerns and actions to find the story that I was living out. She also had me write a new one, and through taking action on her suggestions I was able to quickly reach a point where I was really ready for the next step. She didn't take me through a 'formula,' she heard my unique challenges and saw the gifts that I possess and she created work that was expressly for me.
The work I did with Ana was the catalyst for real change, and not just in my business, I was able to translate the work we did on my brand and copy into my life in ways that led me through the places where I was once stuck.
Ana was able to connect with me as a creative person and get through to me in unique and fun ways. Through her patient and thorough work with me I now possess skills to write and edit copy on my own. It is amazing how much I learned and retained by going through the process with Ana.
What I have to show from my work with Ana:
✓ The skills to write and edit my own copy
✓ A new thought process around presenting my programs
✓ A greater connection with my 'ideal client.'
✓ A new inspiration around my business
✓ More clarity on my brand
✓ Confidence in my abilities to help myself (and help others)
✓ Confidence in doing sales calls without being "salesy'
✓ How to promote myself and my events
The help I received from Ana was worth every penny and more! All of my projects are currently taking off on what feels like their own and I have Ana to thank for that."
— Kelly St. Claire, SacredBeautyDesign.com, Inner Beauty Mentor and Crystal Healing Coach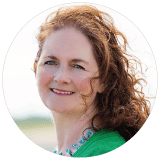 A godsend — worth every penny!
"Before I started working with Ana, I was unsure how to market myself effectively. I was confident about the quality of my services but feeling that I wasn't conveying that quality well enough on my website. A friend told me about Ana's blog. I started reading her articles and found them invaluable — really helpful — and that's what made me decide to work with her.
Ana saw my value very clearly — more clearly than I did myself. She also really went the extra mile in helping me to understand the things that were holding me back & what to do about them. She came up with a great name for my business and lots has come from that already. She also helped me to get the words right to explain what I do and how I help my clients. More than that, she helped me understand what I need to convey in my copy and what the client needs to know.
I have been delighted by my experience of working with Ana — she has been a godsend for me! She has all the knowledge and experience of marketing through copy and the web that I was lacking. I am totally clear now about what I need to do and have a clear plan of action. Ana really delivers on her brand promises and I gained huge value!
It has been a great experience and I have completely redesigned my website after working with Ana. Now I feel much more confident about selling my services & crystal clear about how to use my writing to attract new clients. Ana was a huge help to me in learning marketing and copywriting and she is worth every penny! I feel delighted — happiness!"
— Ann Marie Taylor, Psychotherapist, Founder of Brain Heart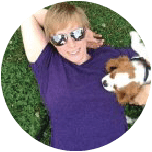 Outstanding service and went above and beyond
"From my very first contact with Ana, she provided an outstanding service and was wonderful to work with. She understood my vision for my website without even having met me. Every question I had was answered quickly and Ana went above and beyond what was asked of her. I'm pleased with the work she has done on my site and would highly recommend her."
— Lindsay Curtis, The Daily Awe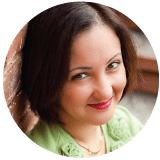 Inspiration. The light at the end of the tunnel.
"I was struggling with figuring out my opt–in, and pricing and restructuring my services. I've wanted to work with Ana for a while and I said, "This is my chance!"
I received much more than I expected! Working with Ana was an inspiration — the "light at the end of the tunnel". By working with her, I gained an immense amount of value — specifically clarity. I felt like I had a bunch of ideas flying around in my head and with Ana's help I was able to ground them and give them a place and a name.
The session was very enjoyable and valuable. I like the specific questions she asked and the laser focus answers she gave me. This has given me more focus and made me feel like my ideas and thoughts were actually real and I can make them happen. I also got more clarity on what steps I need to take next in my business. I feel confident about the direction I'll be going and the shift in focus in my business.
I recommend Ana 100% because she really delivered on her promise of clarity and laser focus coaching. I have no doubts about what I'm supposed to do now. Now it's all about getting to work on all of the things we talked about!"
— Frances O'Brien, Frances O' Brien, Intuitive Coach and Angel Messenger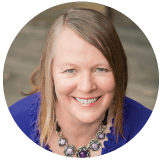 Lasered. No Fluff. Fire. Confidence.
"Ana, you are a gem. I'm really impressed! Ana's approach is very lasered and no 'fluff' whilst still being very gentle and intuitive.
Before I started working with Ana, I struggled with focusing and conveying what benefits people get from working with me. I was feeling panicked and when I started working with Ana, I became more calm and positive.
What I loved about working with Anais that she dragged words out of me so that the copy is MINE! I have worked with coaches that tell me what to do but Ana has a unique way of helping me to create the copy and program guided by her questions and suggestions.
The value I gained from working with Ana is that now I have a plan! Ana has really instilled fire and confidence in my copywriting abilities. She made my day by being so positive about my writing style and that I am a natural copy writer.
This has changed my life because I won't procrastinate on my sales copy any more — I now know that my style is good! I feel more confident about copy, copy, copy and conveying what I do more confidently!"
— Louise Edington, Your Cosmic Blueprint, Intuitive Evolutionary Astrologer, Mentor, Writer and Radio Host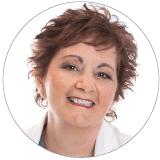 I trust Ana's vision and wouldn't be where I am today without it
"Have you ever had the right person at the right time come into your life? Ana was that person for me. She responded to my frustrated cry for newsletter help on Facebook a year and a half ago and was the answer to prayers I had yet to even send out.
Armed with a big vision, professional–level design skills, and a well–honed intuitive sense, Ana creates magic out of thin air. She designed my website, cleaned and organized it so all the pieces worked and gave great attention to all the little details that go into making a site a positive experience for both the owner and the reader.
Words, not pictures, have always been my preferred mode of communication. Ana was able to take the essence of my words and illustrate them so that they work together to represent who I am. She just has that knack of knowing what fits and what looks good to the eye. I trust Ana's skills, her vision and above all, I trust her with my business because her integrity is impeccable. I will not be where I am today without her support and believe me, that is an understatement. She's amazing. Really."
Copywriting skills after just one simple conversation
"Your exquisite work at getting me to speak to the heart of what I do was the key that opened up my Certification program page from being static, benefit–laden drivel to something from the heart.
I'd like to consider myself a pretty decent writer who can whip out a blog post in five minutes flat. For me, writing is almost like breathing, it's always been that easy.
Not so with copywriting, I soon learned. Copywriting (or writing to sell) is an art. And there's a big difference between someone (like me) throwing paint at a canvas and someone who can make that paint come alive in front of your eyes.
Ana coached me through one simple conversation on the phone to dig deep into the why of what I was offering so that I could bring that passion to life on my sales page. She showed me how to create flow and connection between ideas to make my offer stand out in a more professional and desirable way.
Through her coaching, I've learned a lot about what makes a sales page create, well, sales! She knows this stuff intuitively and isn't afraid to get in there and change things up.
I trust Ana's skills, her vision and above all, I trust her with my business because her integrity is impeccable. I would not be where I am today without her support and believe me, that is an understatement.
I continue to learn these skills (sales and copywriting) through my relationship with Ana. I could have no better teacher. (Nor could you!) She's amazing. Really. "
— Lisa Wechtenhiser, Practically Intuitive, Mentor for Professional Intuitives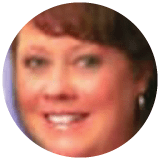 Right on the mark
"Ana is a life saver. I loved working with her! She genuinely cared about my business, offered tremendous value and went beyond my expectations. Ana is straightforward and honest with her opinion and provided me with great ideas to make more profit and also to package services in a way that makes total sense for my clients and me. After working with Ana, I feel more confident in what I'm offering and asking for what I'm worth. I'm so excited to put together all the ideas that came forward in our sessions. Now I feel like my business is on the mark!"
Joy Phillips, Ph.D., Once Upon an Archetype, Archetypal Consultant and Coach
Ana is a godsend!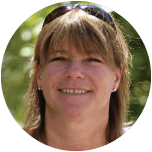 "Working with Ana has been a godsend. She has assisted me to literally, birth the vision that has been swimming in my head for years.
While coaching me through the writing of my sales page, we she helped me capture the value of what I have to offer. She then guided me to bring that value to the page in layman's terms.
Ana's help has taken my website and written communication to a very professional level.
I really can't thank you enough for all your help, Ana! I love what our work together is creating!"
— Terry Maurer, ACT After Cancer Treatment, Coach for Cancer Survivors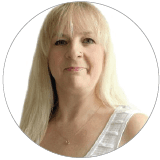 Ability to envision exactly what I want
"Thank you Ana, it looks super, just what I want. I love your ability to envision what I want.
The experience with Ana was nourishing and satisfying. She made the whole process easy. Before Ana and I started working together, I felt that my website copy was stale. I also felt I didn't have the creativity, brain power to rewrite it, and I felt stuck and overwhelmed at the thought of it.
The most valuable thing I gained from working with Ana was, I felt that she had a great way of drawing out of me EXACTLY what my services were, why they were helpful and what people could expect from me, and how it would help them in their lives. She knew what questions to ask me, she knew what parts of my copy already worked and she knew how to reword it and what parts were impactful. She knew what was a good order in the wording of my copy. My website copy now feels fresh and reflects exactly what I want my clients to know."
— Kate Strong, KateStrong.com, Energy Healer
Working with Ana is like walking on air — she's a rarity
"Working alongside Ana was like walking on air. Ana reminded me to turn to a higher place, to trust my own instincts, to trust in myself, and to trust that I can take action without knowing the whole way ahead.
Ana empowered and endorsed a flexible, out of the box and more personalized approach and thinking, rather than a direct and aggressive one that other coaches advise. Ana really listened with an out of the box view, essentially giving me what I needed, when I needed it most, without judgment or pressure, but with great compassion and understanding. She gave me a sense of freedom, accompaniment, clarity, understanding and empowerment in how I approached and managed issues.
Ana felt genuine, respectful, passionate and compassionate. She wasn't clock–watching, money focused or pushing at me, or basing our time on any individual hidden agenda.
Ana is self–taught and courageous, unique and not afraid to succeed whilst putting herself out there and taking chances. She is a great role model to aspire towards. I felt she was living proof and living by her intentions for others. Highly successful, whilst being caring and genuine, Ana is a rarity to find in the world we live in."
— An amazing soul and an emerging artist who wishes to remain unnamed at this time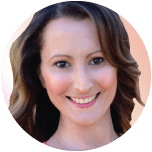 Ana coached me to a phenomenal business by going beyond what I could ever imagine
"Ana has been truly amazing to work with. I came to her with no idea of what I wanted and she has gone beyond what I could have ever even imagined.
Ana is a visionary. She saw the bigger picture for my business and has helped pull me towards that vision. Intuitively she knows exactly what it is you want. I was so overwhelmed with the things that needed to be done. Ana took care of it all.
I would recommend Ana to anyone who wants a business coach who will help you create a phenomenal business that is truly your own."
— Jody–lee Smith, jodyleesmith.com, Transformational Life & Business Coach for Women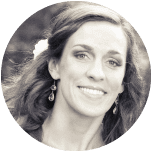 Ana is the epitome of professional
"Ana is the epitome of professional. Before Ana, we didn't even know what we wanted our site to look like or be able to do.
I think that what impressed me the most about Ana is how quickly she picked up on the deepest intentions of our brand and brought them to light."
— Cary Telander Fortin, Happiest Woman You Know, Happiness Coach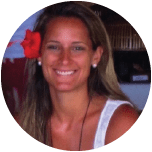 An image that captures people's hearts and brings my ideas to life
"Ana took all of her dreams for our product and brought them to life. Without her, the brand for our new product would have a heart but no image to capture people's attention. Ana spoiled us with her attention, swift replies and eagerness to be sure we were happy with the finished product. During our initial project, we also hired her to make business cards and program fliers as well — both beautiful. We now have a site we are proud to show our clients with a clear creative message — all thanks to Ana's hard work and luxurious design."
— Sara Mazenko Kennedy, Happiest Woman You Know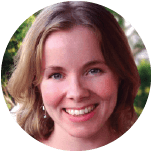 A rare designer who gets me and everything I want the very first time, every time
"Ana is a fantastic and very intuitive designer who was a pleasure to work with. She is one of the few designers I know who was able to take a brief, and create something that is completely aligned with my tastes, personality and preferences, often the first time. This is a rare and valuable skill in my view. On top of this, Ana is skilled in other areas which are of help to an online entrepreneur: She is skilled in design, the technical aspects of the website and she is excellent and customer service. She is reliable and gets the job done on time. She is an asset to any business!"
— Anna Sayce, AnnaSayce.com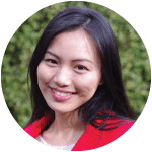 The Go–To Designer for coaches & healers
"Ana Is a very talented designer. She is sharp, intuitive and easy to work with. It was my first–ever information product, and Ana's Help was essential during the launch. I am still amazed by the cover and design! It speak straight to my heart, and the beautiful cover has definitely contributed to it to raise more interest in my e-book. I'd love to work with Ana again. In my opinion, she should be the go–to designer for any intuitive coaches, healers and teachers. Thank you again, Ana!"
— Yiye Zhang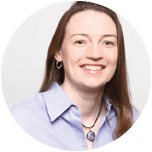 Without realizing it, Ana's design gave me my entire marketing plan
"Ana is wonderful to work with. I just can't say enough good things about her and how intuitive she is when it comes to designing your website. She really gets to know you (and very quickly I might add) so she can really dig into what you need. I absolutely love how she views you and your business as an entire picture and incorporates the concepts behind branding extremely effectively to help you create an entire marketing plan for your business without even realizing it. There is a message and an energy behind her work that is just not readily found among many designers. She has a vision for her work and it passes right onto you when you work with her. Thank you Ana for all you do!"
— Sallie Keys
"I've been reading Becoming Extraordinary. Thank you for being there, thank you for your work, and your openness and honesty in your writing. Your words are beautiful, inspiring, and endearing. I truly love what I'm reading."
— Tatiana Lazdins, tatianalazdins.com