LET DESIGN ELEVATE YOUR BRAND
TO A WHOLE NEW ERA OF AWESOME.
I create websites and marketing to help you fly.
Entrepreneurs, welcome aboard.
Dear Ms. Entrepreneur:
Is lack of design and marketing stopping quality clients from trusting you and buying from you?
• Does your website misrepresent your true personality or style and doesn't reflect who you really are?
• Is your website misaligned with how you feel inside your heart, soul and body?
• Are people going to your website but simply not buying?
• Are your sales pages huge walls of copy but it doesn't inspire anyone to work with you?
• Do you feel embarrassed to direct potential clients to your website?
• Does lack of design or marketing weaken the image you want to project?
Let me help your customers fall in love with you at first sight.
If your website drives your ideal clients away, hinders your growth, limits your income, has become an eyesore or isn't aligned with your heart's purpose — you've come to the right place.

THE GO–TO DESIGNER FOR ALL COACHES, ARTISTS, HEALERS & INTUITIVES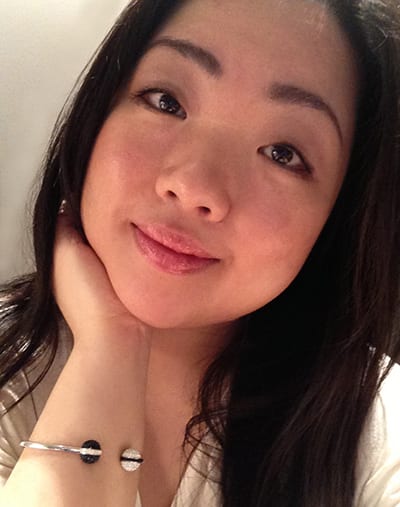 Hi, I'm Ana Coeur.
Welcome to my Design Atelier, where I create a drop–dead gorgeous websites a.k.a. Sales Machines and help you strike Eureka with your soul purpose.
I am a rare visionary, intuitive artist and international CEO, and dare I say, I will be one of the most important consultants you will ever hire.
At Intuitive Picture, I nurture the delicate dreams of aspiring successful women business owners. By taking your vision and business model, I architect it, translate it and design it into a powerful, purposeful, passionate and profitable website and brand identity.
If you crave a bigger audience or high quality, big money clients, I'm here to craft an uncommon identity for you, so that you can stand head and shoulders above the rest.
If your goal is to fascinate people and shake up the world with your message, I'm here to tell you that design is the light that wakes up the world from its slumber.
The doorway to explosive growth, absolutely fun business adventures + professional credibility is designing a magnificent look for your business.
I am a designer that knows business & sales inside and out. These types of professionals hire me: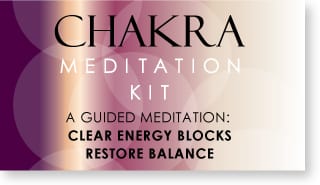 • Professional coaches, teachers and healers who offer services to individuals or groups, in the form of packages, classes, workshops, or high–end VIP programs
• Creatives, writers and artists
• Creators of their own digital products, such as courses and certification programs
• Creators of consumer products or retail products
• Entrepreneurs who need design, marketing and copywriting help
• Advisors who charge money for guidance, expertise and support
• Public figures who broadcast, speak, publish, create or produce original content

What's most important to me when I work with your business: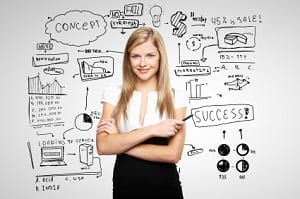 1. Your website supports your sales goals and stimulates your ideal customers to take action.
2. Your website and business are fully aligned with your soul purpose.
3. We use art, beauty and emotions to sell your products and services and to impress your audience.
4. The copy helps your ideal customer to recognize themselves and also get on ideal clients to deselect themselves.
Entrepreneurs receive from me:

---

• A website, copywriting and brand identity that systematically generates 4, 5 and 6 figures of income per month

• To build credibility and trust through design, so that clients feel comfortable paying you big money

• To transcend copywriting, words and convincing, so that you are using powerful emotions to move customers to buy.

Here's why they do:

---

• "I attract the wrong clients who have no money to buy what I offer."

• "Clients are buying from my peers, but not from me. I am not being seen or heard."

• "My website says nothing about who I am anymore."

• "My website prevents me from selling more, doing more, earning more and growing more."

• "Design is important to me it's an investment in my spiritual growth and in my authenticity."

• "I need a designer who knows business and sales. So glad I found you!"
Give up your rusty website

Our work together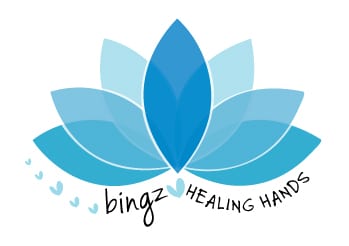 My methodology is particular. As an intuitive designer, I begin by stepping into your energy field and seeing the vision for your business. I will sense your upcoming business directions, ideas, marketing plans and hidden desires you haven't yet brought to light. The information is embedded into your soul makeup and is something I am able to quickly intuitively identify.
From there, I sense a specific style and language and a combination of graphics, colors, shapes, typography and images. Then, I take your entire soul picture and create a whirlwind of design. The work is graceful, elegantly fashionable and high vibrational. The end result is a vivid, symbolic statement of your soul, packed with oomph, power and punch.
If you serve from the heart, the work you do naturally and automatically carries a beautifully high vibration. My design matches that high vibration.
What's more is that during the process, you will see me unearth and bring your entire marketing plan to light, right before your eyes.
The work I do is nothing less than giving you a distinguished, exceptional, unifying oneness that represents nobody else in this entire universe, except you. As my client Anna Sayce says, this happens "often on the very first try."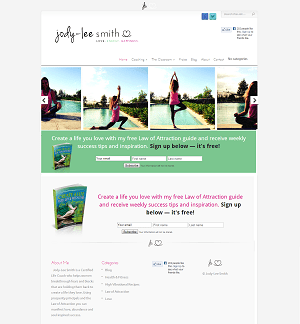 True success story #1: I intuitively sensed my client will gradually evolve her session–based business into live workshops. These workshops, I sensed, would be held in spiritual location such as Tibet. Once I told the client, she immediately gasped that this was, secretly deep down, something she's always wanted to do. With this softly–held vision, we went about creating a website starting with where she is now. The site is organized in a way that's practical for her current business, with the flexibility to grow outward into her bigger vision.
True success story #2: I created a logo for a client who specialized in Akashic record readings to help people create abundance. I intuitively sensed shapes in her energy field and began plotting out the graphics. It turns out the shape I was drawing was identical to a piece of her personal artwork, titled Abundance. The symbol spoke so loudly inner energy field that I picked up on it right away, and she took this "coincidence" as a sign for her business direction.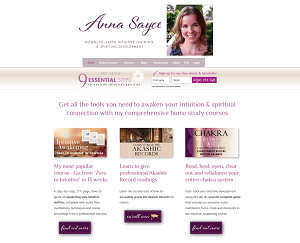 True success story #3: My trademark design is creating color blends — instead of using a single color, I blend lots of shades together to create ambiance, passion and sophisticated character. When I tuned into my client's energy field, I felt her color was deep red wine and her word was 'passion'. I created her brand using those colors. After I showed her, she nearly cried. She told me that a week earlier, she went to have her aura photographed and it was the exact color of the design I did for her. She was also told that passion was a big part of her auric field.
Design that's guided by Divine information
Upgrade to First Class

Design helps you escape from the ordinary

Every business in the world made quantum leaps in financial success due to design. It doesn't matter if you are an entrepreneur, small business, global corporation or a one–woman mogul.
Design is the most powerful element that helps you and your brand escape the ordinary.
Design transcends the need for words because a picture is worth 1000 of them.
It's no secret customers around the world buy when your design evokes powerful and positive emotions and builds trust.
Lack of design can sometimes signal to customers that you don't care.
Great design is what your customers are asking for. She who doesn't trust, doesn't buy. She who doesn't feel emotionally moved, doesn't buy.
Design is the benchmark for how well you are received in the world. Human beings are gifted with sight and the ability to interpret images and received intuitive information about you, in the blink of an eye.
Given that, your work is to control or inform the silent conversations taking place between your audience and your brand. That is achieved through design. Or, would you rather passively allow people to come to the wrong conclusions about you?

Design saves lives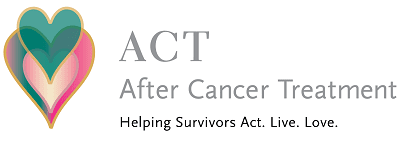 As a coach, creator, teacher, healer, writer, artist or professional services provider, you save lives.
But you can't help people if they can't find you.
When I look at design in the most spiritual light, it's about helping people who need you to recognize you when they see you.
Through design, you make it easy for people who need you to find you and trust you.
Through design, you make it easy for people to want you.

Design is what makes your customers fall in love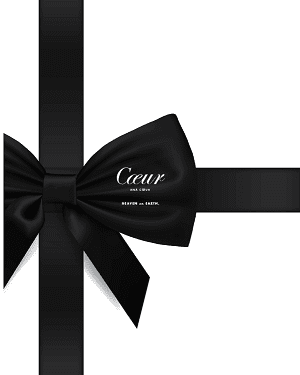 Think about the top 10 brands that you absolutely adore and hold dear to your heart. Do you love Apple, Starbucks, Oprah Winfrey, Whole Foods, Amazon.com, Target or Tory Burch?
Great design is the catalyst for explosive, quantum sales.
Great design engages customers to buy with fervor and call friends to do the same.
Great design is giving your audience a piece of your mystique, packaged into an exquisite, heart–stirring fantasy.
Couture for your business and soul

Give me the weight of your business and I will extend you both of my arms
My reputation is built on these principles: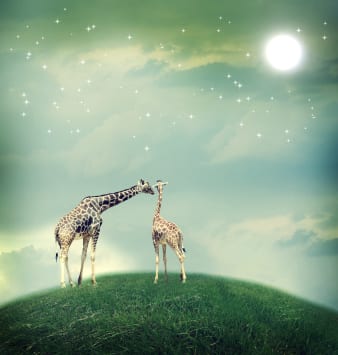 • As soon as I work with your business, I'm able to size up the full scope of your potential and quickly locate all of your income opportunities as well as pain points with accuracy.
• Not only can I intuitively identify your strengths, weaknesses, opportunities and profit potentials, I shine light on your hidden desires and I make it safe for them to come out.
• Always, I approach your business being acutely conscious of your short–term needs and long–term desires.
• Not only can I hear you, I hear your potential clients. I transmit what you want to show them, using your visual language.
• High–end design was born from my formal education at Parsons School of Design. Art that shakes the world out of its boredom is a personal challenge I enjoy.
• I take my work unbelievably seriously. I treat you and your business with the same degree of responsibility, integrity, love, care and respect as if it were my own baby.
• I exemplify strength and companionship and carry your business in the areas where you cannot.

Let's imagine for a moment…
…What if…
An experienced CEO + artistic designer took your needs and spun them into an impressive, drop–dead gorgeous sales machine that moves people to buy from you?
…What if…
the bedrock of support you receive is so expansive that you're no longer worried about taking your dreams out into the world?
…What if…
you could suddenly access all the skill sets needed to take a quantum leap in your business?
Working with me gives you: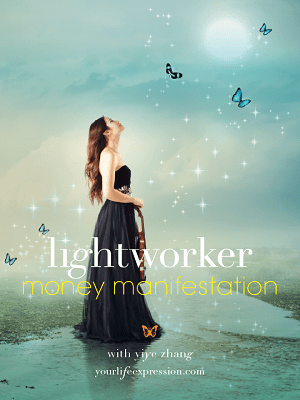 • A handsome, exquisite and perfectionistic website created by an imaginative visual artiste who understands sales and business
• An intuitively inspired brand design that is in complete alignment with your heart and soul purpose
• A smartly organized website architecture, so that you can easily add on more products and services without causing confusion or losing clarity
• A visual strategy to go after big money from high–quality clients
• A distinguished creative direction you feel proud of and that your audience resonates with
• A business confidant, where I delicately nurture your dreams
• Relief of knowing your business is well–taken care of
• Certainty in sailing toward your next several income milestones
• Newfound energy to attract big money, higher–quality clients
• Sensitivity to and discernment of what you want and don't want as you leap forward
• Full integration of your business and soul purpose
• Belief in how beautiful you really are

Here's how we VOGUE, you and me
Step 1: Aura Branding™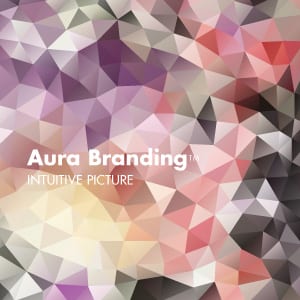 First, we will have a strategy meeting where I will learn more about your income goals and the vision for your business. This is the work that sets the tone for your design. We meet on the phone for about 2 hours. We will dive into your current business model and see if what you're selling is helping you make money or lose money. I'll also help you reveal the most unique facets of who you are and how that translates into moneymaking ideas. This is my signature Aura Branding™ process where we zero in on your Brand Values, Brand Universe, Brand Promise, Brand Purpose and much more.
Step 2: Logo design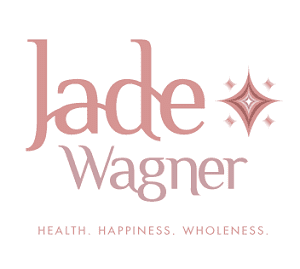 From our conversation and strategy meeting, I will tune into your auric and energy field and create the logo that represents who you really are.
The logo is you. In pictures.
It's an image, symbol, a visual metaphor or piece of art that expresses volumes about who you are.
Whether it's a one simple stroke or canvas filled with color, your symbology tells your story. Your logo connects without the need for words. It represents the soul language that you're made of.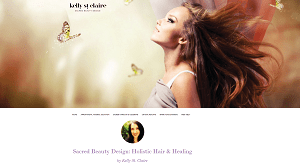 Your logo stands for the promise you've made to yourself.
Your logo impacts those who are longing for your presence.
Your logo is your inner beauty, your distinction.
Step 3: Web design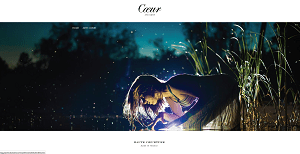 Finally, we will create and design all aspects of your marketing: website, tagline, sales and landing pages, e–courses, product downloads, the shopping experience, copy presentation, newsletters, ads, e–books, membership websites and more. Here's where you will see your entire business universe come together.

Creating your entire business universe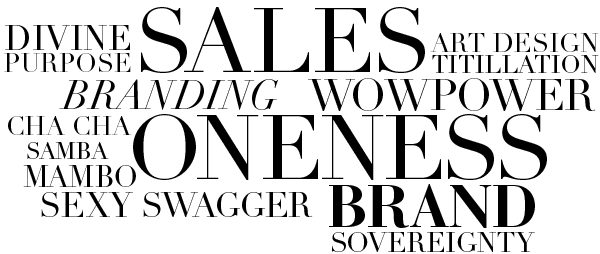 Vision, Soul Mission + Brand
• High design of your business or personal logo &mash; a symbol or typographic arrangement capturing your essence, mission and personality
• Transforming your logo into a website masthead, newsletter masthead, and social media background covers
• Unique brand identities for each of your VIP/high–end programs
• An intuitively inspired marketing tagline that describes who you are
• Business card and letterhead design
Website
• WordPress–based site or sales conversion/landing site
• Thoughtful and intuitive website structure that showcases your sales offerings at the forefront and also leads visitors to engage in deeper levels of your content
• Custom styling encoding of your theme (CSS) so that it is tailored for your purpose and content
• Styling the website, designing custom graphics, designing custom colors and stylize the copy to make the presentation come alive
• Creation of a specialized, modern layout to communicate with clarity and style
• Setup of your domain name with your web hosting provider
Sales
• Copywriting on your behalf
• Copywriting coaching
• Detailed, strategic design presentation of your sales/services/Work With Me pages
• Custom–designed auto responders or follow–up broadcast emails for sales conversion
• Detailed, strategic design attention to sales copy and calls–to–action on sales pages
• Setup of shopping cart experience for online shopping
Marketing
• Integration of social media plug–ins and setting up Facebook tabs on your business page
• Custom–designed newsletter template, newsletter logo and graphics
• Custom–designed autoresponder template, autoresponder logo and graphics
• Integration of opt–in boxes throughout website
• Configuration of your mailing list to your website often
• Complete styling of your opt–in freebie download document (PDF)
Business
• One session before design begins to discuss business vision and content strategy
• Attentive client care
• Emails responded to within one business day
Current value: From $1,200 to $4,800
Based on your needs, I will provide you with a fixed price quote during our phone call. Here's how to schedule a free assessment:
Schedule a free assessment — show me your website and I will share what I sense and what we can accomplish together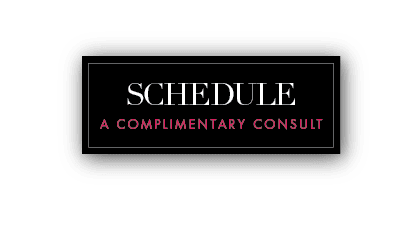 FAQ
What if I don't have a website or business yet? Can I still work with you?
Yes. Click here to schedule a free assessment to see for a good match.
What is your refund policy?
Once we begin work on your website, refunds are not issued.
I have additional questions about working together. Can we talk?
Yes, I would love to! You may schedule a free assessment here
or email me at any time: ana

intuitivepicture.com
Here are those who have hired me and praised the experience:
A beautiful, intuitive, spiritual, from–the–heart copywriting process — Feeling bold, courageous and authentic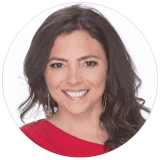 "I despise writing copy and I have a tendency to do things last minute and plow through my copywriting. Given the launch of my new brand, I wanted support through that process.
My decision to work with Ana was based on my gut. She gave me a thorough, honest review of my opt–in page, and I knew she would be a valuable asset in supporting me through my copywriting process.
Ana brought her spiritual gifts into this process and taught me that writing copy can be a beautiful, free–flowing and intuitive if you allow it. I liked the collaborative aspect of working with her. Ana brings a spiritual element to copywriting and provide a beautiful space for someone to really get in touch with who they are, why they're doing what they're doing and be able to express that in their copywriting.
I also really loved how Ana never told me what to write. Her ability to ask the right questions really allowed my authenticity to come through in my writing.
She set a beautiful space, which allowed the words to come from my heart (for the most part). Said another way, I almost felt like our sessions were like therapy. Ana is a copy guide more than a copywriter, which was exactly what I believe any woman biz owner needs when writing the copy for her brand. It needs to come from the inside out!
Before I worked with Ana, I was way up in my head when it came to copywriting and now I have learned that any creative process that I embark upon should be done from the heart.
From working with Ana, I felt supported, connected to my truth, and there was also some letting go of what no longer served me as well. This experience really enabled me to fully embody why I am doing what I am doing and express that very elegantly through my copy.
After working together, I feel more confident about simply being bold, beautiful, courageous, authentic me in my copy, on video and everywhere I show up in my business. I would absolutely recommend Ana."
— Stacy Michelle, StacyMichelle.biz, Speaker and Money Mentor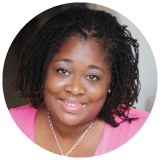 Heart–centered, particular and a professional
"Before I started working with Ana, I didn't know where to begin, how to get started or what information is needed to attract the right customer. Editorial writing (what I know well) is different than copywriting. What's unique about Ana is her whole process. Most people would just say, 'Let me do it', and that keeps us relying on their process instead of learning on our own.
Ana's whole copywriting process was simplified. She was able to pull information out of me in a peaceful, non–stressful way. It was not rushed. I love the copy and really feel it represents me. With Ana's help, I now have a guideline to follow. I now feel I can do both well and even repurpose all the content I created.
What I also really valued and enjoyed was Ana's personality and her willingness to help me. She took the time to get to know me and my business and it felt she was aligned with my goals. Ana made sure my voice and architect was included.
Ana is heart–centered, particular and a professional. She exceeded my expectations and she's an added extension to my team. YES, I would recommend Ana! If you are looking to learn how to master the copy process, then Ana is the one for you."
— Karen Alleyne–Means, S.O.U.L. Profits & Emergent Soul, Success Coach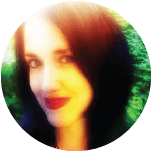 The best decision I have ever made for my biz
"Working with Ana was the best decision I have ever made for my biz. She truly saw me and took the time to really know and understand myself and the business I am creating. In my own work, one of the biggest tools for healing I have experienced is sharing our story. Through knowing and sharing the story you are living, healing can begin.
Ana had me dig deep behind the everyday business concerns and actions to find the story that I was living out. She also had me write a new one, and through taking action on her suggestions I was able to quickly reach a point where I was really ready for the next step. She didn't take me through a 'formula,' she heard my unique challenges and saw the gifts that I possess and she created work that was expressly for me.
The work I did with Ana was the catalyst for real change, and not just in my business, I was able to translate the work we did on my brand and copy into my life in ways that led me through the places where I was once stuck.
Ana was able to connect with me as a creative person and get through to me in unique and fun ways. Through her patient and thorough work with me I now possess skills to write and edit copy on my own. It is amazing how much I learned and retained by going through the process with Ana.
What I have to show from my work with Ana:
✓ The skills to write and edit my own copy
✓ A new thought process around presenting my programs
✓ A greater connection with my 'ideal client.'
✓ A new inspiration around my business
✓ More clarity on my brand
✓ Confidence in my abilities to help myself (and help others)
✓ Confidence in doing sales calls without being "salesy'
✓ How to promote myself and my events
The help I received from Ana was worth every penny and more! All of my projects are currently taking off on what feels like their own and I have Ana to thank for that."
— Kelly St. Claire, SacredBeautyDesign.com, Inner Beauty Mentor and Crystal Healing Coach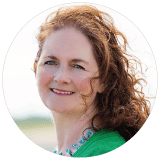 A godsend — worth every penny!
"Before I started working with Ana, I was unsure how to market myself effectively. I was confident about the quality of my services but feeling that I wasn't conveying that quality well enough on my website. A friend told me about Ana's blog. I started reading her articles and found them invaluable — really helpful — and that's what made me decide to work with her.
Ana saw my value very clearly — more clearly than I did myself. She also really went the extra mile in helping me to understand the things that were holding me back & what to do about them. She came up with a great name for my business and lots has come from that already. She also helped me to get the words right to explain what I do and how I help my clients. More than that, she helped me understand what I need to convey in my copy and what the client needs to know.
I have been delighted by my experience of working with Ana — she has been a godsend for me! She has all the knowledge and experience of marketing through copy and the web that I was lacking. I am totally clear now about what I need to do and have a clear plan of action. Ana really delivers on her brand promises and I gained huge value!
It has been a great experience and I have completely redesigned my website after working with Ana. Now I feel much more confident about selling my services & crystal clear about how to use my writing to attract new clients. Ana was a huge help to me in learning marketing and copywriting and she is worth every penny! I feel delighted — happiness!"
— Ann Marie Taylor, Psychotherapist, Founder of Brain Heart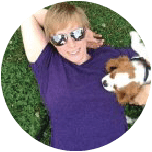 Outstanding service and went above and beyond
"From my very first contact with Ana, she provided an outstanding service and was wonderful to work with. She understood my vision for my website without even having met me. Every question I had was answered quickly and Ana went above and beyond what was asked of her. I'm pleased with the work she has done on my site and would highly recommend her."
— Lindsay Curtis, The Daily Awe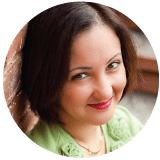 Inspiration. The light at the end of the tunnel.
"I was struggling with figuring out my opt–in, and pricing and restructuring my services. I've wanted to work with Ana for a while and I said, "This is my chance!"
I received much more than I expected! Working with Ana was an inspiration — the "light at the end of the tunnel". By working with her, I gained an immense amount of value — specifically clarity. I felt like I had a bunch of ideas flying around in my head and with Ana's help I was able to ground them and give them a place and a name.
The session was very enjoyable and valuable. I like the specific questions she asked and the laser focus answers she gave me. This has given me more focus and made me feel like my ideas and thoughts were actually real and I can make them happen. I also got more clarity on what steps I need to take next in my business. I feel confident about the direction I'll be going and the shift in focus in my business.
I recommend Ana 100% because she really delivered on her promise of clarity and laser focus coaching. I have no doubts about what I'm supposed to do now. Now it's all about getting to work on all of the things we talked about!"
— Frances O'Brien, Frances O' Brien, Intuitive Coach and Angel Messenger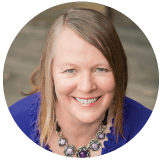 Lasered. No Fluff. Fire. Confidence.
"Ana, you are a gem. I'm really impressed! Ana's approach is very lasered and no 'fluff' whilst still being very gentle and intuitive.
Before I started working with Ana, I struggled with focusing and conveying what benefits people get from working with me. I was feeling panicked and when I started working with Ana, I became more calm and positive.
What I loved about working with Anais that she dragged words out of me so that the copy is MINE! I have worked with coaches that tell me what to do but Ana has a unique way of helping me to create the copy and program guided by her questions and suggestions.
The value I gained from working with Ana is that now I have a plan! Ana has really instilled fire and confidence in my copywriting abilities. She made my day by being so positive about my writing style and that I am a natural copy writer.
This has changed my life because I won't procrastinate on my sales copy any more — I now know that my style is good! I feel more confident about copy, copy, copy and conveying what I do more confidently!"
— Louise Edington, Your Cosmic Blueprint, Intuitive Evolutionary Astrologer, Mentor, Writer and Radio Host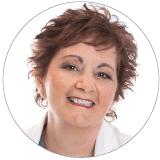 I trust Ana's vision and wouldn't be where I am today without it
"Have you ever had the right person at the right time come into your life? Ana was that person for me. She responded to my frustrated cry for newsletter help on Facebook a year and a half ago and was the answer to prayers I had yet to even send out.
Armed with a big vision, professional–level design skills, and a well–honed intuitive sense, Ana creates magic out of thin air. She designed my website, cleaned and organized it so all the pieces worked and gave great attention to all the little details that go into making a site a positive experience for both the owner and the reader.
Words, not pictures, have always been my preferred mode of communication. Ana was able to take the essence of my words and illustrate them so that they work together to represent who I am. She just has that knack of knowing what fits and what looks good to the eye. I trust Ana's skills, her vision and above all, I trust her with my business because her integrity is impeccable. I will not be where I am today without her support and believe me, that is an understatement. She's amazing. Really."
Copywriting skills after just one simple conversation
"Your exquisite work at getting me to speak to the heart of what I do was the key that opened up my Certification program page from being static, benefit–laden drivel to something from the heart.
I'd like to consider myself a pretty decent writer who can whip out a blog post in five minutes flat. For me, writing is almost like breathing, it's always been that easy.
Not so with copywriting, I soon learned. Copywriting (or writing to sell) is an art. And there's a big difference between someone (like me) throwing paint at a canvas and someone who can make that paint come alive in front of your eyes.
Ana coached me through one simple conversation on the phone to dig deep into the why of what I was offering so that I could bring that passion to life on my sales page. She showed me how to create flow and connection between ideas to make my offer stand out in a more professional and desirable way.
Through her coaching, I've learned a lot about what makes a sales page create, well, sales! She knows this stuff intuitively and isn't afraid to get in there and change things up.
I trust Ana's skills, her vision and above all, I trust her with my business because her integrity is impeccable. I would not be where I am today without her support and believe me, that is an understatement.
I continue to learn these skills (sales and copywriting) through my relationship with Ana. I could have no better teacher. (Nor could you!) She's amazing. Really. "
— Lisa Wechtenhiser, Practically Intuitive, Mentor for Professional Intuitives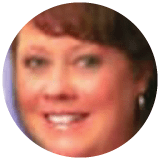 Right on the mark
"Ana is a life saver. I loved working with her! She genuinely cared about my business, offered tremendous value and went beyond my expectations. Ana is straightforward and honest with her opinion and provided me with great ideas to make more profit and also to package services in a way that makes total sense for my clients and me. After working with Ana, I feel more confident in what I'm offering and asking for what I'm worth. I'm so excited to put together all the ideas that came forward in our sessions. Now I feel like my business is on the mark!"
Joy Phillips, Ph.D., Once Upon an Archetype, Archetypal Consultant and Coach
Ana is a godsend!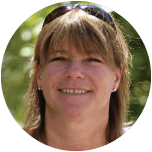 "Working with Ana has been a godsend. She has assisted me to literally, birth the vision that has been swimming in my head for years.
While coaching me through the writing of my sales page, we she helped me capture the value of what I have to offer. She then guided me to bring that value to the page in layman's terms.
Ana's help has taken my website and written communication to a very professional level.
I really can't thank you enough for all your help, Ana! I love what our work together is creating!"
— Terry Maurer, ACT After Cancer Treatment, Coach for Cancer Survivors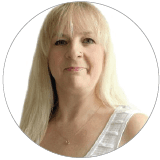 Ability to envision exactly what I want
"Thank you Ana, it looks super, just what I want. I love your ability to envision what I want.
The experience with Ana was nourishing and satisfying. She made the whole process easy. Before Ana and I started working together, I felt that my website copy was stale. I also felt I didn't have the creativity, brain power to rewrite it, and I felt stuck and overwhelmed at the thought of it.
The most valuable thing I gained from working with Ana was, I felt that she had a great way of drawing out of me EXACTLY what my services were, why they were helpful and what people could expect from me, and how it would help them in their lives. She knew what questions to ask me, she knew what parts of my copy already worked and she knew how to reword it and what parts were impactful. She knew what was a good order in the wording of my copy. My website copy now feels fresh and reflects exactly what I want my clients to know."
— Kate Strong, KateStrong.com, Energy Healer
Working with Ana is like walking on air — she's a rarity
"Working alongside Ana was like walking on air. Ana reminded me to turn to a higher place, to trust my own instincts, to trust in myself, and to trust that I can take action without knowing the whole way ahead.
Ana empowered and endorsed a flexible, out of the box and more personalized approach and thinking, rather than a direct and aggressive one that other coaches advise. Ana really listened with an out of the box view, essentially giving me what I needed, when I needed it most, without judgment or pressure, but with great compassion and understanding. She gave me a sense of freedom, accompaniment, clarity, understanding and empowerment in how I approached and managed issues.
Ana felt genuine, respectful, passionate and compassionate. She wasn't clock–watching, money focused or pushing at me, or basing our time on any individual hidden agenda.
Ana is self–taught and courageous, unique and not afraid to succeed whilst putting herself out there and taking chances. She is a great role model to aspire towards. I felt she was living proof and living by her intentions for others. Highly successful, whilst being caring and genuine, Ana is a rarity to find in the world we live in."
— An amazing soul and an emerging artist who wishes to remain unnamed at this time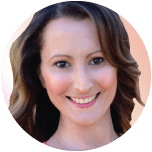 Ana coached me to a phenomenal business by going beyond what I could ever imagine
"Ana has been truly amazing to work with. I came to her with no idea of what I wanted and she has gone beyond what I could have ever even imagined.
Ana is a visionary. She saw the bigger picture for my business and has helped pull me towards that vision. Intuitively she knows exactly what it is you want. I was so overwhelmed with the things that needed to be done. Ana took care of it all.
I would recommend Ana to anyone who wants a business coach who will help you create a phenomenal business that is truly your own."
— Jody–lee Smith, jodyleesmith.com, Transformational Life & Business Coach for Women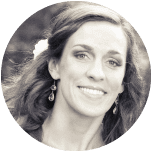 Ana is the epitome of professional
"Ana is the epitome of professional. Before Ana, we didn't even know what we wanted our site to look like or be able to do.
I think that what impressed me the most about Ana is how quickly she picked up on the deepest intentions of our brand and brought them to light."
— Cary Telander Fortin, Happiest Woman You Know, Happiness Coach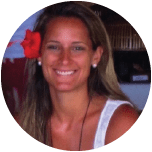 An image that captures people's hearts and brings my ideas to life
"Ana took all of her dreams for our product and brought them to life. Without her, the brand for our new product would have a heart but no image to capture people's attention. Ana spoiled us with her attention, swift replies and eagerness to be sure we were happy with the finished product. During our initial project, we also hired her to make business cards and program fliers as well — both beautiful. We now have a site we are proud to show our clients with a clear creative message — all thanks to Ana's hard work and luxurious design."
— Sara Mazenko Kennedy, Happiest Woman You Know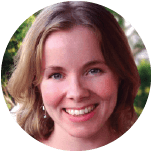 A rare designer who gets me and everything I want the very first time, every time
"Ana is a fantastic and very intuitive designer who was a pleasure to work with. She is one of the few designers I know who was able to take a brief, and create something that is completely aligned with my tastes, personality and preferences, often the first time. This is a rare and valuable skill in my view. On top of this, Ana is skilled in other areas which are of help to an online entrepreneur: She is skilled in design, the technical aspects of the website and she is excellent and customer service. She is reliable and gets the job done on time. She is an asset to any business!"
— Anna Sayce, AnnaSayce.com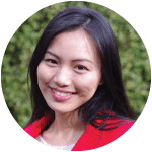 The Go–To Designer for coaches & healers
"Ana Is a very talented designer. She is sharp, intuitive and easy to work with. It was my first–ever information product, and Ana's Help was essential during the launch. I am still amazed by the cover and design! It speak straight to my heart, and the beautiful cover has definitely contributed to it to raise more interest in my e-book. I'd love to work with Ana again. In my opinion, she should be the go–to designer for any intuitive coaches, healers and teachers. Thank you again, Ana!"
— Yiye Zhang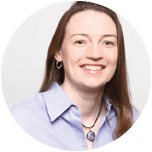 Without realizing it, Ana's design gave me my entire marketing plan
"Ana is wonderful to work with. I just can't say enough good things about her and how intuitive she is when it comes to designing your website. She really gets to know you (and very quickly I might add) so she can really dig into what you need. I absolutely love how she views you and your business as an entire picture and incorporates the concepts behind branding extremely effectively to help you create an entire marketing plan for your business without even realizing it. There is a message and an energy behind her work that is just not readily found among many designers. She has a vision for her work and it passes right onto you when you work with her. Thank you Ana for all you do!"
— Sallie Keys
"I've been reading Becoming Extraordinary. Thank you for being there, thank you for your work, and your openness and honesty in your writing. Your words are beautiful, inspiring, and endearing. I truly love what I'm reading."
— Tatiana Lazdins, tatianalazdins.com